BIG, BEAUTIFUL WATER RESISTANT PICNIC RUGS THAT ARE MACHINE WASHABLE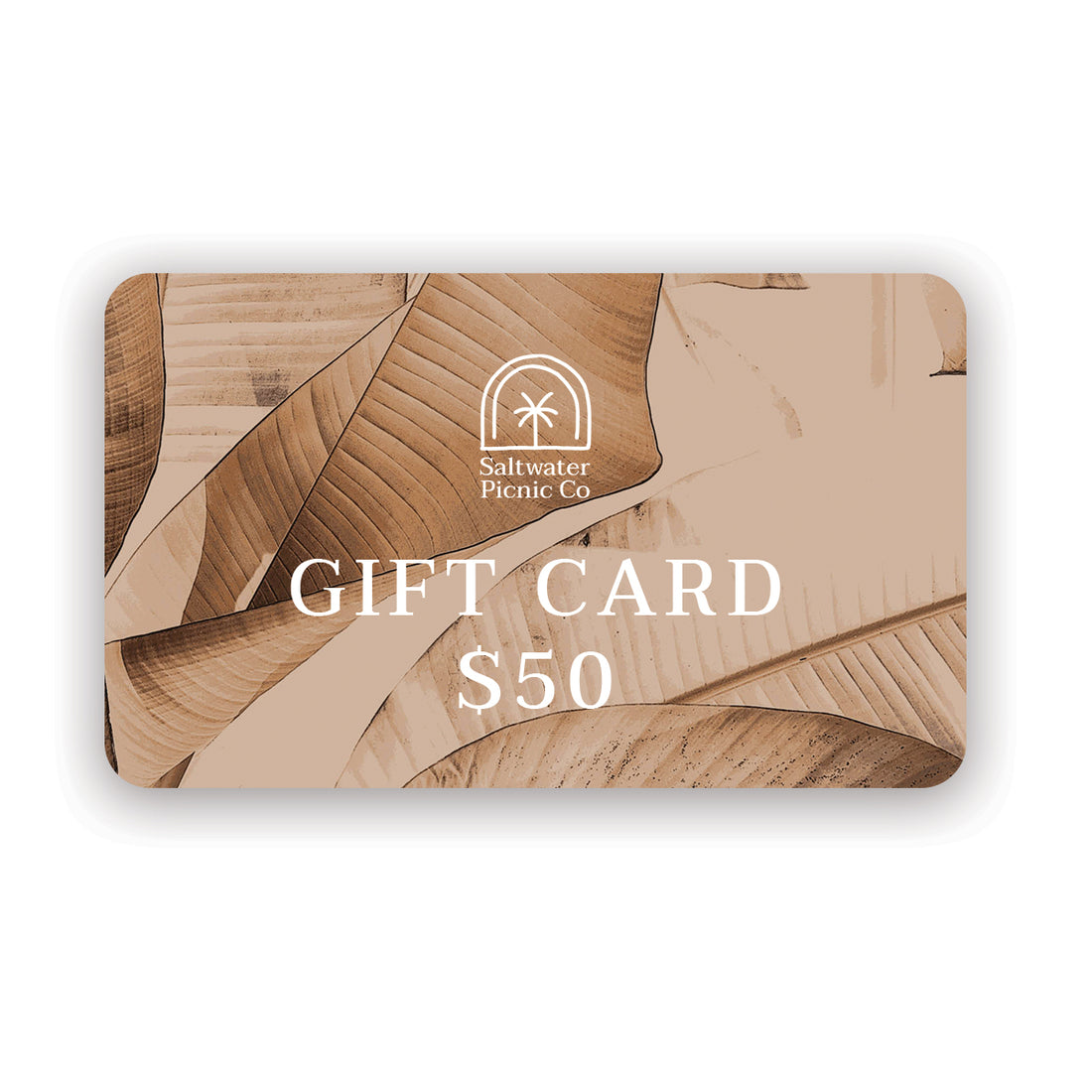 Saltwater Picnic Co. Gift Cards
This design is limited to only 250 rugs. Stain proof, water & sand resistant, machine washable & crafted from 100% recycled fabrics, saving plastics from landfill & oceans.
FREE SHIPPING (Join Newsletter) or
STANDARD SHIPPING $12 // EXPRESS $15
Visa

Master

American express

Paypal

Afterpay

Apple pay

Google pay
Saltwater Picnic Co. has created what is the perfect gift with their range of eco-friendly picnic rugs. But choosing a design for someone else can be really difficult. Gift cards allows your recipient to choose the limited edition design they want on their picnic rug.

To create the perfect Picnic Rug we had to start by ensuring that it was going to be totally useable.
Picnics are usually on surfaces that are anything but flat ... and there are usually kids involved.
This means you are definately going to have to deal with a drink spill and/or food mess at some point.
So you can relax more and stress less, we use techniques and materials that make our rugs stain proof and machine washable.
Every single piece of fabric used to make our gorgeous picnic rugs are created from recycling plastic water bottles.
The stain proof upper, the waterproof bottom, the comfy filling in between and the piping that holds it all together are all eco friendly recycled fabrics.
We reduce our carbon footprint by working with supply partners that utilise sustainable energy and offset by planting trees through Ecologi.
Each rug is a large 200cm x 200cm, made from a single material piece (no joins) and contains a 150gsm filling making it super comfortable to spend as much time as you need hanging with family and friends.